Now that SDCC has come and gone, I had a chance to relax a little bit (before going to a weekend RenFaire the weekend following SDCC).
I started planning for the next convention (coming up in late September, Convolution 2014) before SDCC, but hadn't started sewing yet because I was too busy working on the
10th Doctor cosplay
.
Earlier this year, a friend of mine had made some cosplay suggestions, and one was to cross-play some of the original Star Wars characters. Naturally, I chose Han Solo (aka Hannah Solo) wearing his icon costume from the first movie, "A New Hope". He has other outfits, but this costume is his most iconic.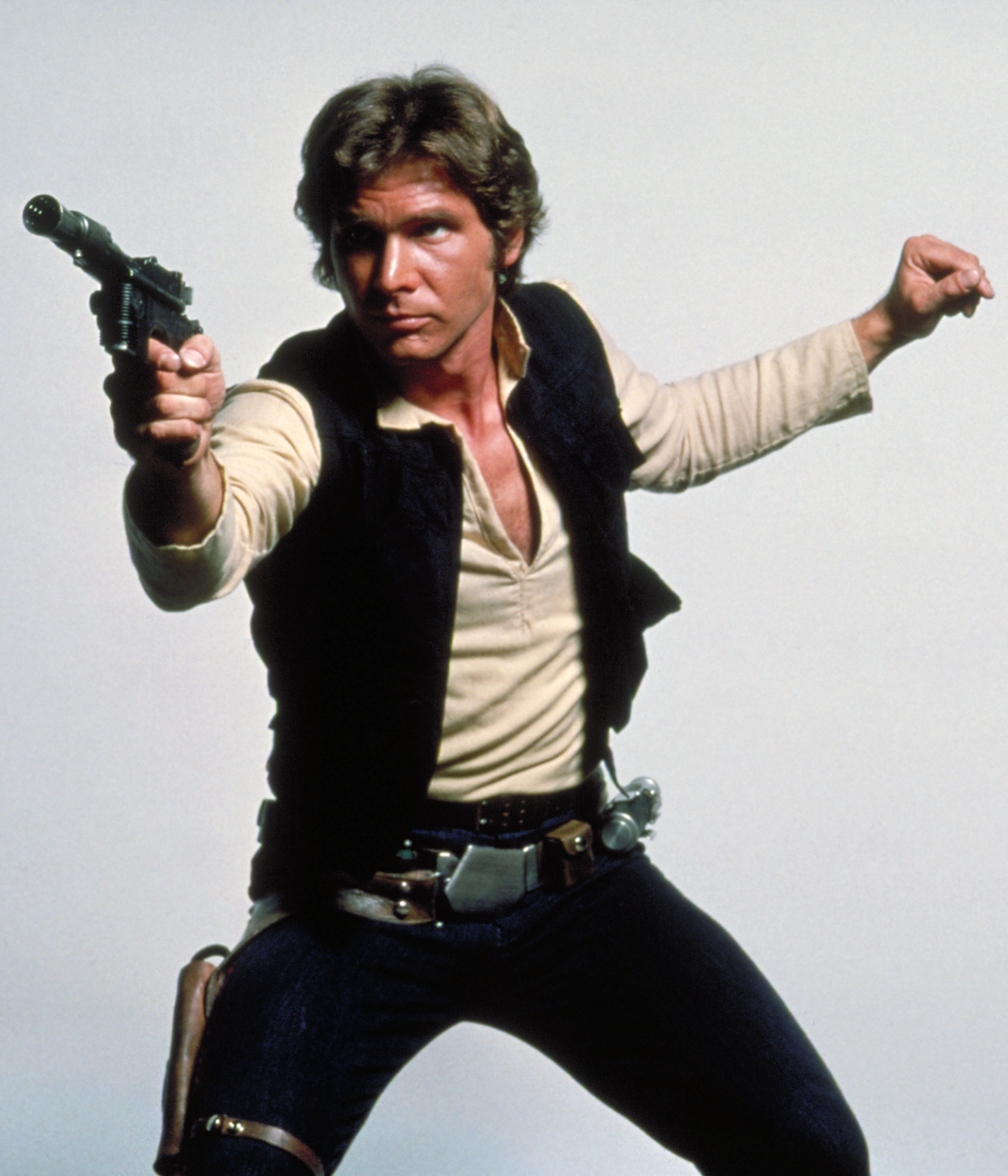 His costume is relatively straight forward. I didn't want to deviate too much from the original, except to change the cut of the clothing to be more flattering to a female figure.
Luckily, there are numerous images of Han Solo wearing this outfit and a lot of other costumers have recreated it over the years. So, there is a lot of existing source material that details his outfit. The Rebel Legion has a
checklist of items
needed for Han's outfit.
My primary goals are to make the following:
Shirt
Vest
Pants with the Corellian blood stripe
I already had some patterns that could be modified to fit what I needed. And I believe I have the other elements:
my Viking (I think) has a gun belt that is of the appropriate style
I have a black belt in the same style (although 2 holes versus 3 holes). If I have time, I will make a more accurate belt
Black leather knee high boots
Time to get sewing....